Learn to Swim: Free Swim Lessons
The Learn To Swim Free Swim Lessons are made possible by the Association of Aquatic Professionals Swim Lesson Grant and taught by Certified GPR Lifeguards. Any parent/guardian of a child between the ages of 5 and 18 can apply. These lessons will be given to 10 lucky swimmers who apply for this opportunity and will consist of (4) Free Lessons each.
All applicants must fill out the form below in its entirety. Please only fill out one application per child.
Priority will be given to City of Goldsboro residents, but all Wayne County residents may apply.
Applications will be accepted between May 24th, 2023 and June 9th, 2023.
Once application period has closed, the applications will be evaluated by need and then chosen by lottery.
Applicants chosen to receive the free lessons will be contacted by June 16th, 2023.
If you have any questions, please contact dlee@goldsboronc.gov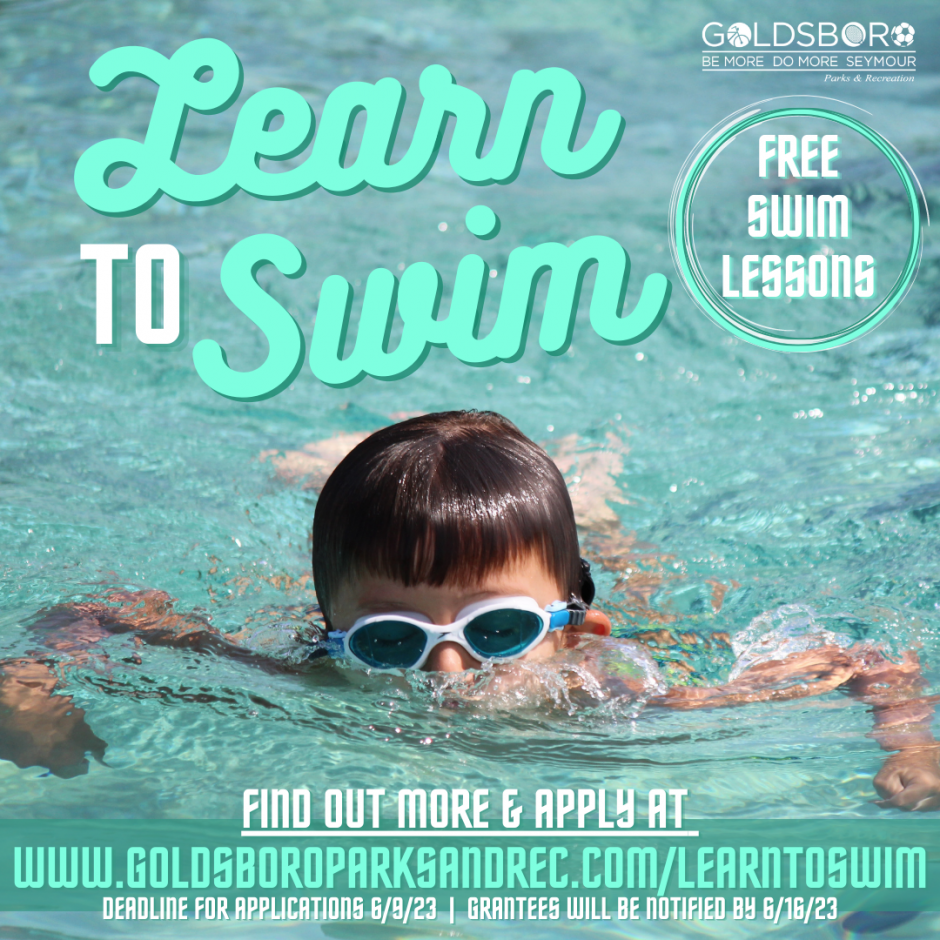 We're sorry. The deadline for this application was 6/9/23.